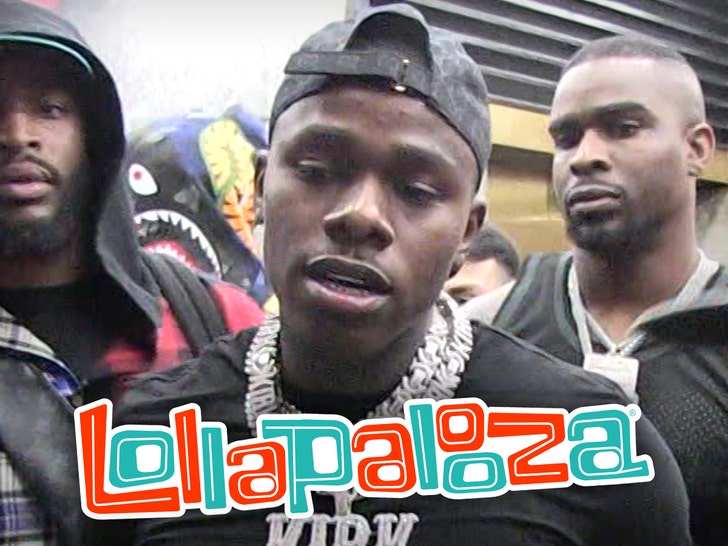 Dababy got a slot to perform at the Lollapalooza on sunday but got removed before the show started due to low life commenting.
The legendary festival, going down in Chicago this weekend, announced Sunday morning. "Lollapalooza was founded on diversity, inclusivity, respect, and love. With that in mind, DaBaby will no longer be performing at Grant Park tonight."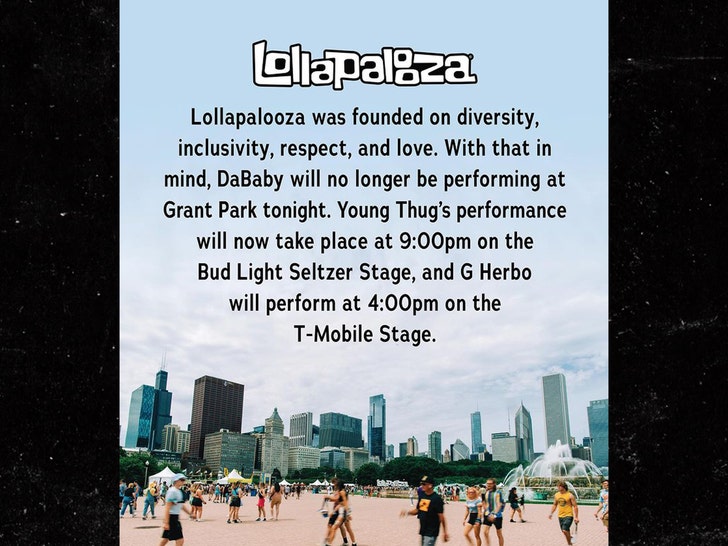 DaBaby was supposed to perform at 9 PM Sunday for more than 150,000 fans, as the final act of the 4-day festival instead, he'll be sidelined, and another artist has been moved up into that slot. The 11th-hour change is in response to the rapper's onstage rant last weekend at the Rolling Loud festival in Miami. ICYMI, DaBaby told the audience to put their phones up, "If you didn't show up today with HIV/AIDS or other STDs that'll make you die in 2-3 weeks" and "Fellas, if you didn't suck a n***a d**k in the parking lot."
He attempted to explain away the vile comments on social media when he posted a video claiming his words weren't directed at his gay fans because they're not "nasty gay n****s" or "junkies" and they take care of themselves which the organizers of Lollapalooza didnt find attractive still.

Share this